Prime Minister declares state of public emergency in St Catherine North
Published:

Sunday | March 18, 2018 | 11:04 AM
Prime Minister Andrew Holness has declared a State of Public Emergency in the St Catherine North Police Division.
Holness made the declaration a short while ago during a press conference at Jamaica House, citing rampant criminality and lawlessness in the division.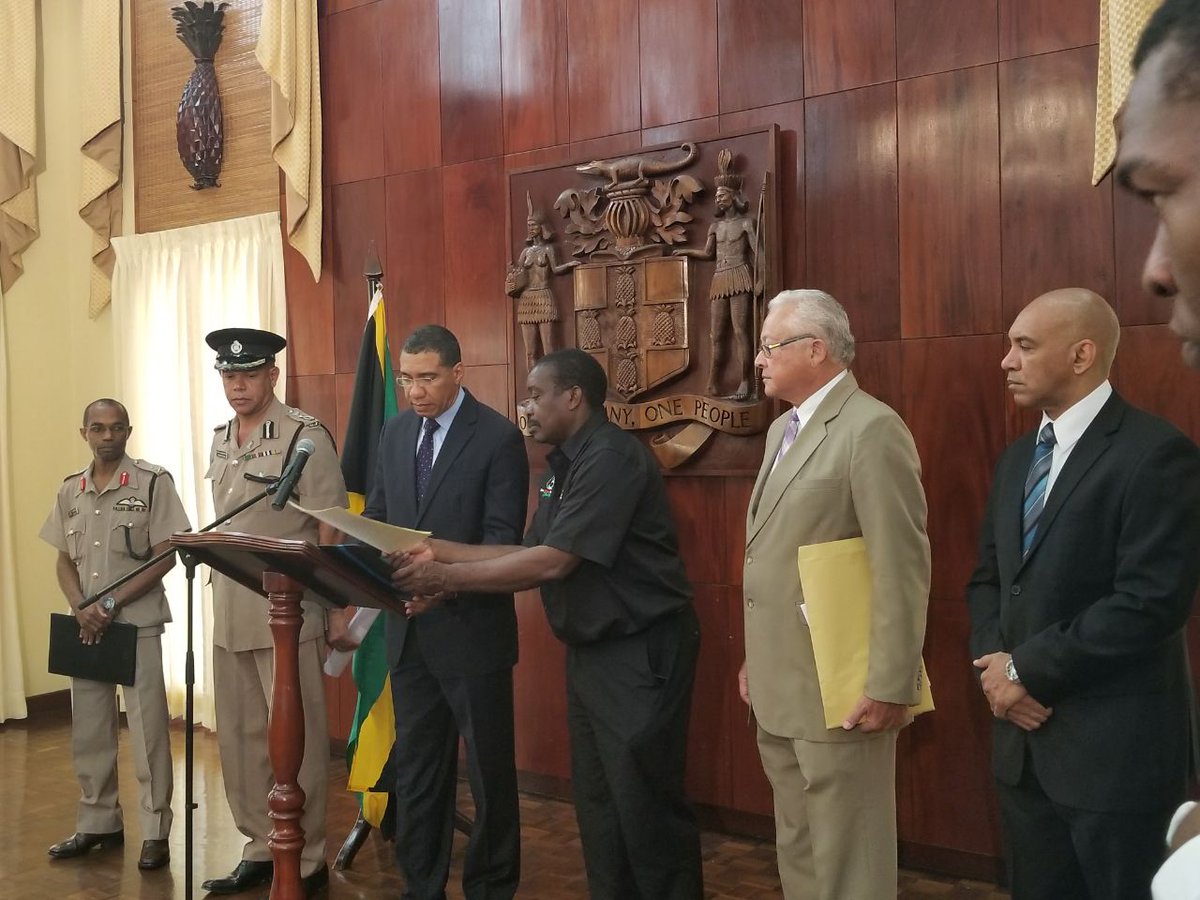 Holness said there will be special focus on Spanish Town, Linstead and Bog Walk where there has been a spike in murders since the start of this year.
According to Acting Police Commissioner Clifford Blake, since the start of the year, there have been 48 murders in the division.
He also said St Catherine North is the base for the Clansman Gang, one of the largest gangs operating in Jamaica.
Murder statistics - St Catherine North
January - March 2016
21
January - March 2017
30
January - March 2018
48
More details soon
We want to hear from you! Send us a message on WhatsApp at 1 (876) 449-0169, email us at editors@gleanerjm.com or onlinefeeback@gleanerjm.com